---
my rates
---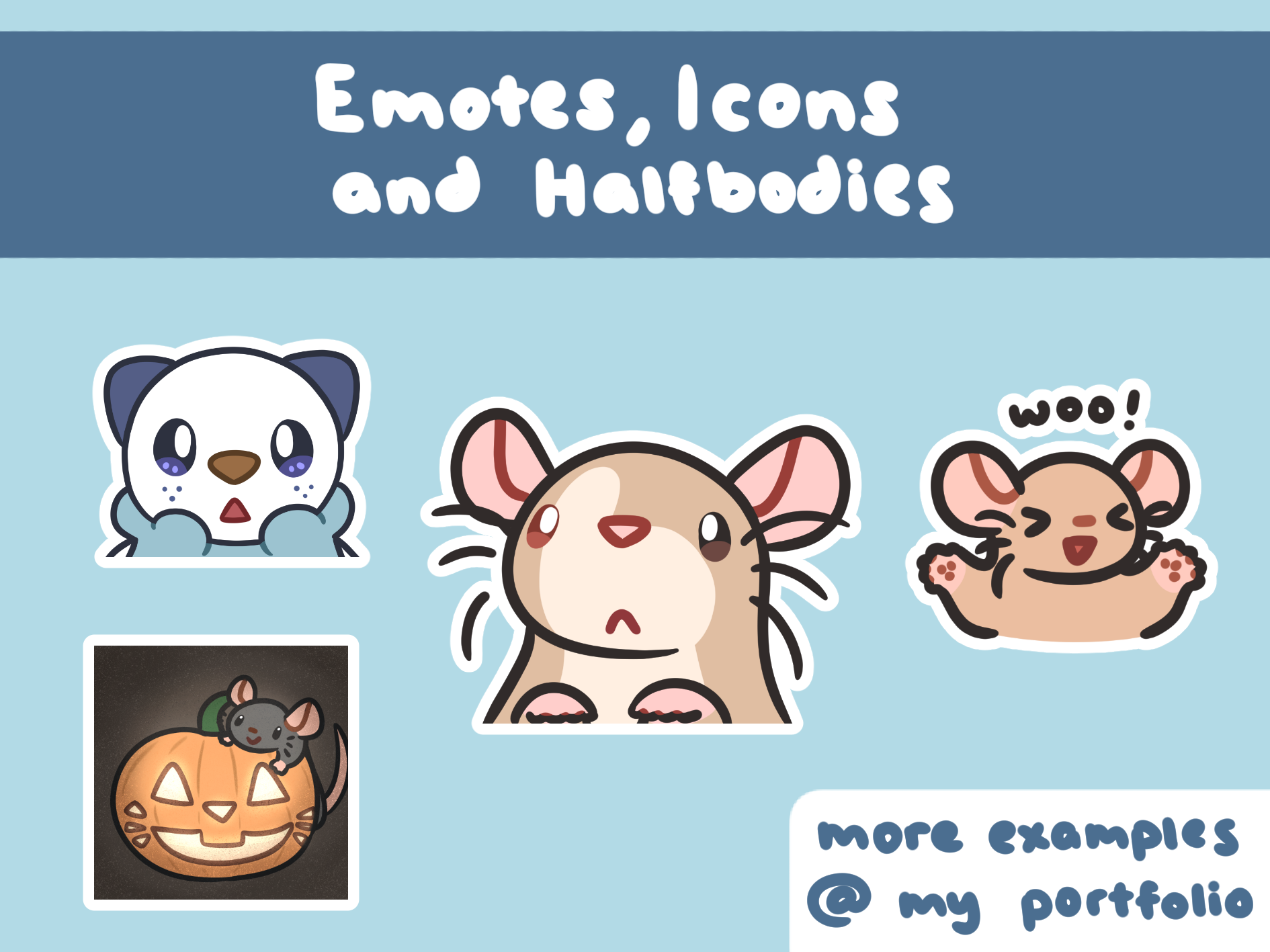 $30-50 per character
set of 3 — 10% discount off total
shading — +$3 per character
background — +$2-20
---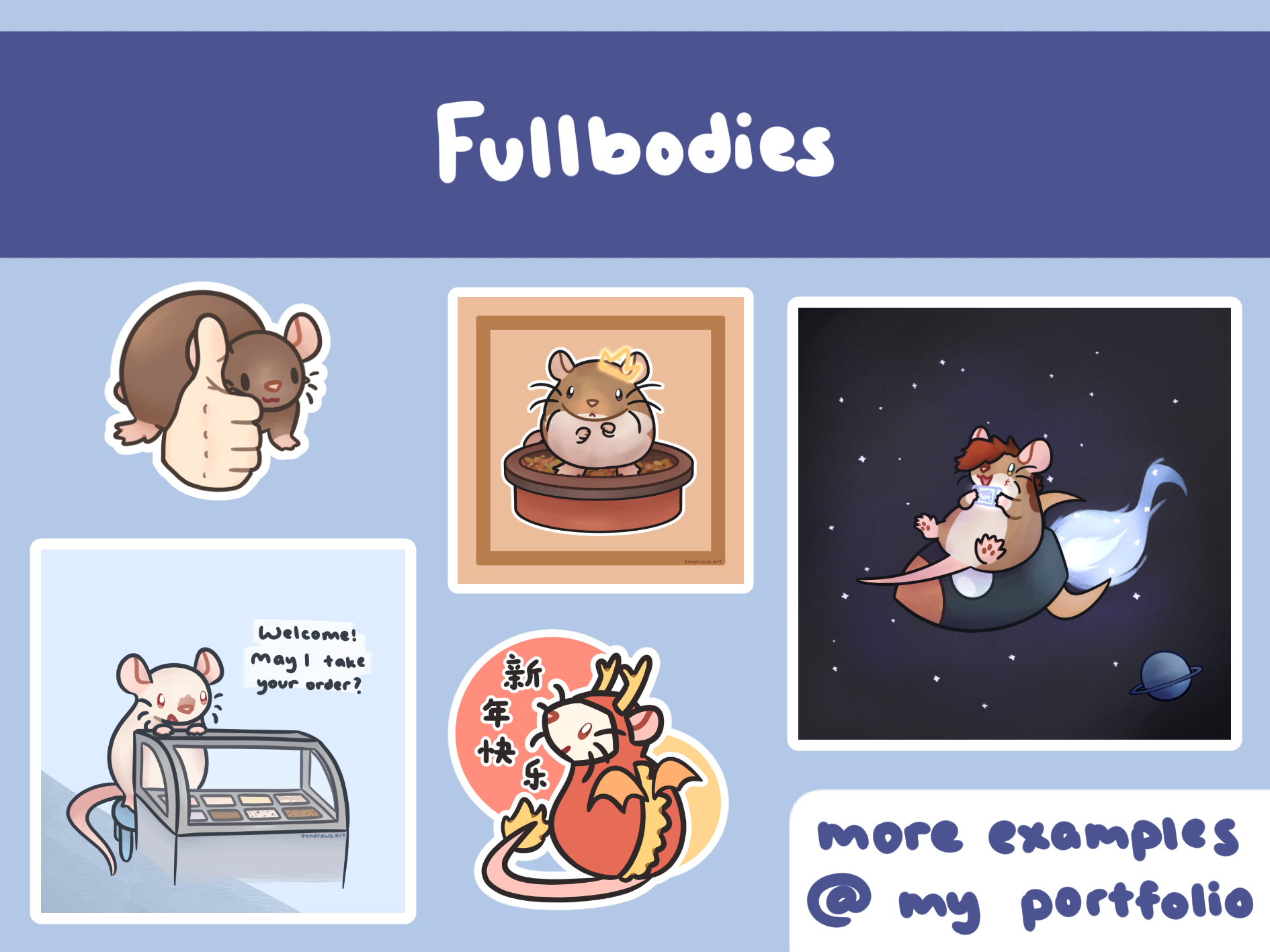 $40-70 per character
shading — +$5 per character
background — +$5-40
---

commercial merch design — +$20-80
physical sticker to be mailed to you! as many as I can fit on an A4 sticker sheet — +$20 per A4 sheet, including shipping
working without a reference — +$5-20
more than 1 character in a piece — 15% discount off total
rush orders — +50% of total
or perhaps something else? contact me and we can try to work something out!
---

Prices are based on the complexity of the character/background.
Payment is via PayPal in USD, or Stripe (through a card) in SGD converted from USD.
For payment, you can choose between

pay half of the total -> I send you the sketch -> pay the other half of the total -> I send you the final artwork

, or

full payment upfront

.
Estimated time of completion can range from a few days to a few weeks, mostly depending on complexity. I will let you know if I need more time than that. Do let me know if there's a date you need it by. There is a 50% fee for rush orders.
I reserve the right to refuse any request for any reason.
Please provide references! If you don't have a reference, your commission may be subject to the "working without a reference" add-on listed above.
Unless otherwise requested, I have the right to post the finished artwork wherever I wish.
Tips are very appreciated, and will contribute towards my transition fund!